If you are a contributor who'd like to be added, email indiepocalypse@gmail.com.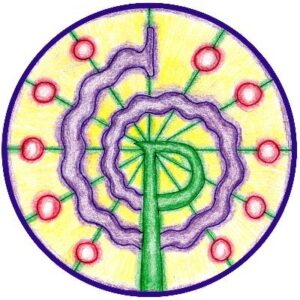 Gvidas Pakarklis
Issue: Indiepocalypse x kuš!
Game: a tiny webzine about climate change
Trade: comic artist
Gvidas is an illustrator & comic maker who currently lives and works in London. In 2020 he graduated with a BA in Illustration from Falmouth university. His attraction for mapping, diagrams & infographics is visible within images and patterns that he creates. Gvidas also hopes to open up a riso press house one day.