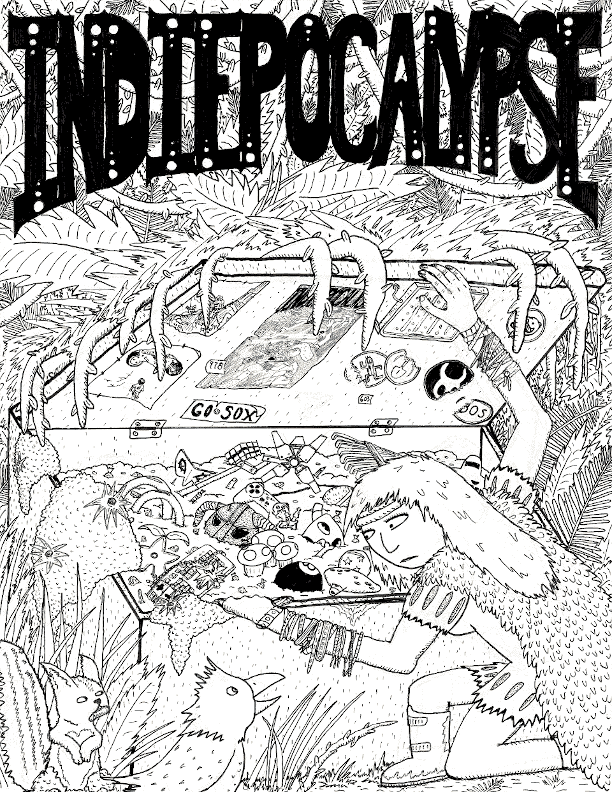 It's the question of everyone's mind, what is Indiepocalypse?
Indiepocalypse, as the term originates, is the idea that an increase in access to the ability to make and release games results in all "indie" games to be worse off. Now to unpack to this whole line of thinking is much more than I am interested in doing or is relevant really. I'll just say I adopted the name Indiepocalypse for this zine (the thing you are about to learn about) but I find the whole notion to be absurd and/or the inevitable state for all art.
OK, but what exactly is Indiepocalypse?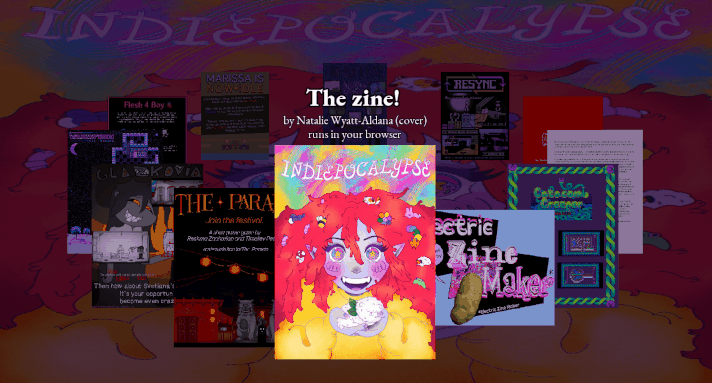 Indiepocalypse is a monthly anthology of video and/or physical games, simple as that! Every month I (which is to say Andrew, should you see the name around) curate a collection of 10 games, bundle them together, and you, (hopefully) buy the bundle and get all these games to play for yourself. It costs $15USD. Sometimes it goes on sale for ~$10.
It's the reliable anthology model that provides a low-risk opportunity for newer artists and artists whose work can struggle to find an audience when thrown into the mainstream bucket with more traditionally commercial games. It's also a great home for shorter and more experimental works. Basically any healthy artform some have something like anthologies!
But it's not just "exposure", each developer is also paid when they are selected and receive royalties.
Each bundle also comes with a zine with a page highlighting each game, Cassidy's Bad Game Corner, comics, and more.
But how do the games get selected for Indiepocalypse?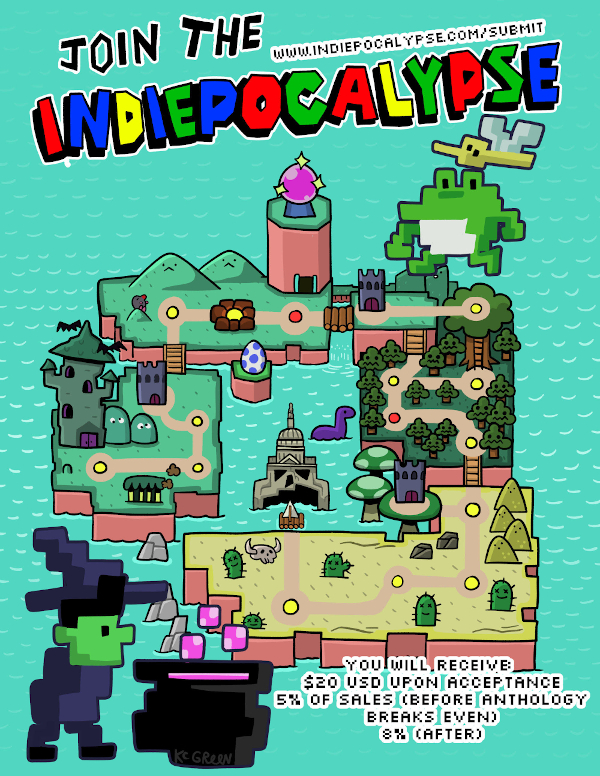 Of the 10 games:
8 are selected from submissions, which are (almost) always open.
1 game is a handpicked game from a developer that (to the best of my knowledge) does not know about Indiepocalypse
1 game is newly commissioned for the zine.
For submissions, there is no formal selection criteria. The best I can say is that each month I aim to compile a varied selection and preference alternative and non-traditional works.
You keep saying zine, so Indiepocalypse is like, a magazine about games?
NO.
Zine is just a word I like and feels matches the aesthetic intent of Indiepocalypse. It is in fact a collection of 10 games that you can play. There is also a zine that comes with the games so I suppose part of the confusion I see sometimes is my fault.
So what kind of games are in Indiepocalypse?
All kinds! The goal of Indiepocalypse is not to highlight any specific genre or even be beholden to the pedestrian notion of "genre".
Where do I even start? There's a ton of issues!
It's true! It's why this starter guide exists! You could take the classic approach and browse the store pages until something grabs your attention. But I'm not going to leave you entirely on your own. Below are some select issues and highlighted games for a variety of tastes
For the Action Gamer (who may want to try this whole "art" thing): SKELLYGUN – Issue #21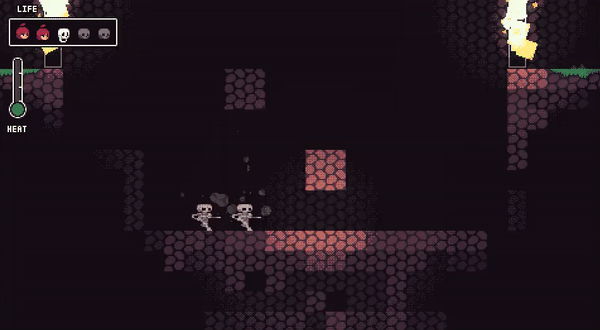 SKELLYGUN by baku takes the Metroidvania and condenses it into a 30min~1hr game providing all the satisfying gameplay and stunning art you could ever hope for from the genre. Issue #21 also has puzzle games (Chesstris 2000 by Jonny Hopkins) and RPGs that you can check out (StyxQuest by lemonzestdoodle, Weird and Unfortunate Things Are Happening by unity) before diving a little further into your first of many bitsy games with not seafoam by Katy Koop and exploring your first (of many I hope) "art" games with the typing game/memory simulator Maps of the Known World by Joey Schutz.
For the Adventure Gamer: Manglepaw – Issue #26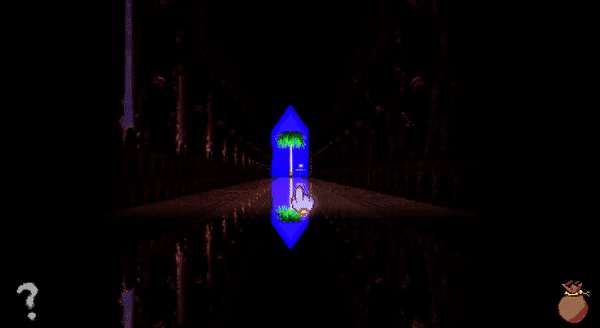 The classic point & Click Adventure is as strong as ever in the strange and singular Manglepaw by resnijars. Part of Indiepocalypse is highlighting that no genre is strictly what you think it is and three drastically different visual novels about identity and relationships in this issue aim to further this notion. (Late to the Party by Patrick Greatbatch, Pippy's Ultimate Quest for Friendship (and Lessons)!!! & Myx's Bittersweet Musings by MintGlow, optimal conditions for a sacrifice by mossinasi). Decay by Dari is there to remind you that RPGs can be hateful and antagonistic tools while Explobers by John D. Moore reminds you that there is always space for inventive new ideas in the puzzle platformer.
Indiepocalypse as the unofficial Queer Games Bundle: Winter – Issue #15
In a post that I can't be bothered to look up, I once joked that Indiepocalypse is something of an unofficial year-round Queer Games Bundle and Winter by Freya Campbell & Elliot Herriman, a complicated work of interactive fiction about sex and trans insecurity is a perfect reminder that I was perhaps making more of a statement than telling a joke. There's a pervasive queerness throughout Indiepocalypse and while some of that is surely my own bias in selection, these entries are coming from somewhere! Strangely enough, Winter is the only overtly queer game in this issue but don't skip out on the charming puzzle double feature of Flowers for Time and Minimalist Mastery by arkicade, the ponderous and heartfelt Riba by nB & Ivan Papiol, or the far less heartfelt (yet puzzling?) Sextris Effect by The Pleasure Warlock.
Andrew's Entry Point Pick: CONURBATION – Issue #3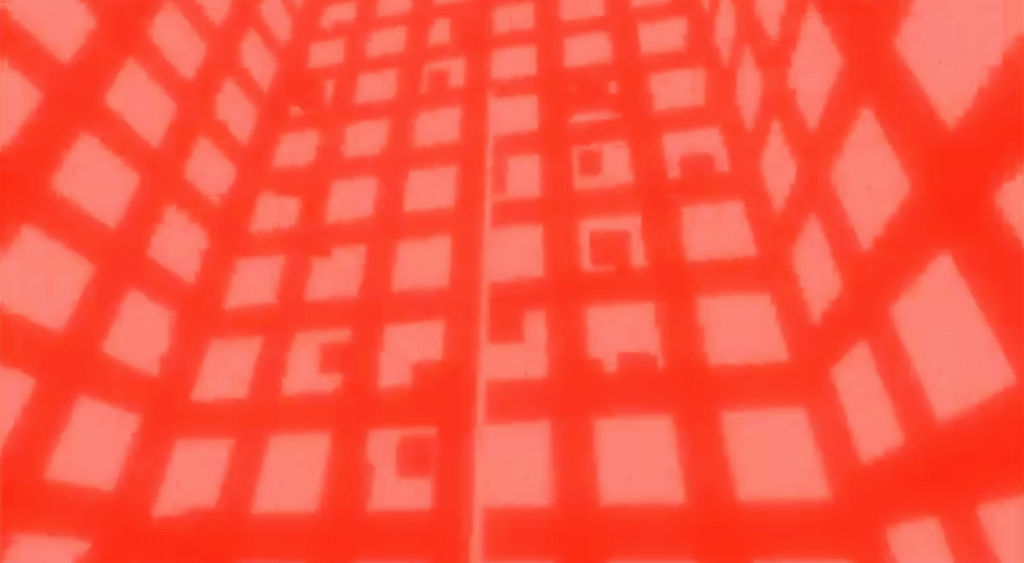 Noisy and aggressive, CONURBATION by Caique Assis was the first game that made me stop and think "maybe there's something to this whole Indiepocalypse thing". It's become my go-to recommendation for when people ask what Indiepocalypse is all about. It's not alone though, as this issue also feature the absurd RPG I Have Low Stats But My Class Is"Leader", So I Recruited Everyone I Know To Fight The Dark Lord by Damien Crawford, the initially unassuming platformer Saccharine Playground by Adrien Dittrick & June Flower, and the game for better understanding instruments, Therapy for Orchestra Movement III by lucasograssi.
Expert Level: death of vansat finfail – Issue #22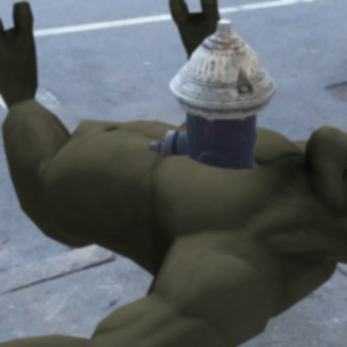 Where many games in Indiepocalypse often brush up against the idea of "what is a game?" (I am often asked at events what a game's "goal" is to which I respond "whatever, really"), death of vansat finail by GURN GROUP seems not to consider the question at all. No worries though if you dove in too deep with this one, as games like the self-explanatory visual novel Yuki's Palpitating, Passionate, Phenomenal, and quite frankly Proficient quest for a (hot) girlfriend!!! by milkkylemon and the gorgeous meditative wandering game gloom reducer by owch are there for you with a more familiar approach.
You Probably Already Own This: All of it – Issue #4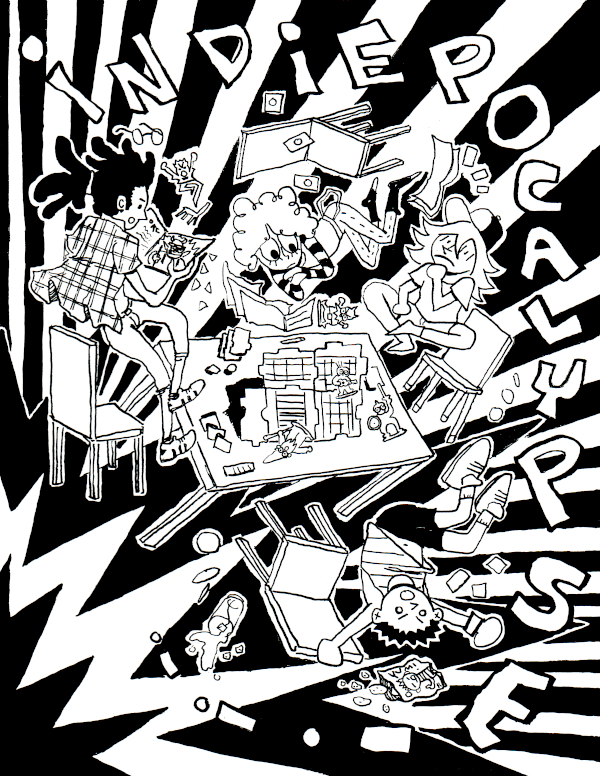 This issue was included in the Bundle for Racial Justice and Equality, so if you bought that (and a lot of people did) you already own! You don't need my help, just load it up and play all the games! If you like them you can even go back and buy the issue again to support the contributors!
The two bonus issues of Indiepocalypse to date each provide a unique approach to my now established format. Indiepocalypse x kuš! paired together artists and game developers in collaboration with kuš! comics to make 4 brand new games and Indiepocalypse Presents: インディー通信 Indie Tsushin (guest edited by Nice Gear Games) brings together 10 games from the Japanese indie scene.
Sounds great! How do I buy it?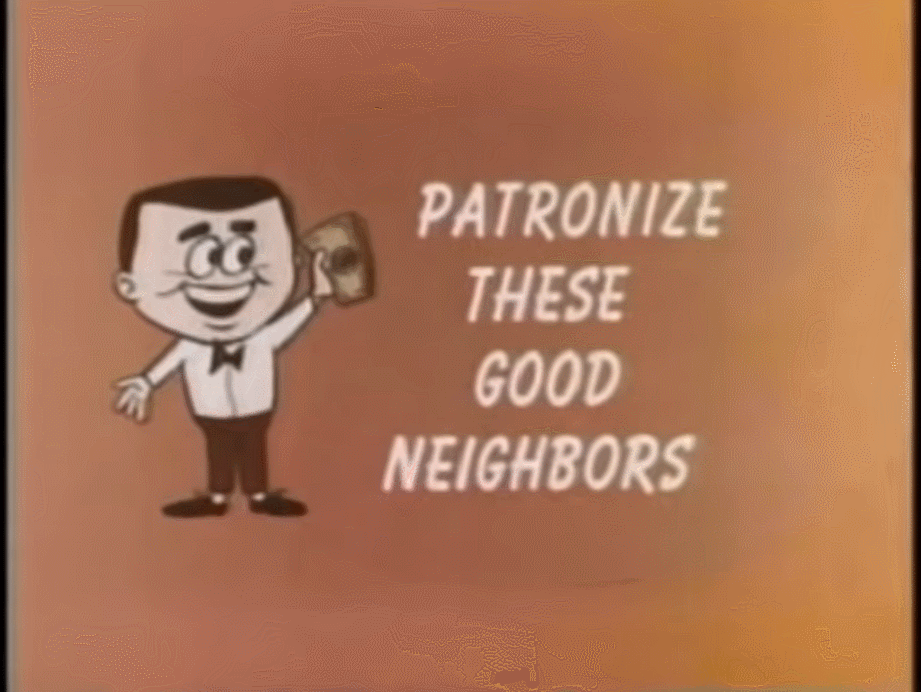 I put some links up earlier that you may have already seen, but if not the places you can get it are:
The open indie game marketplace. All the issues are there, just buy the zine and you get the games forever. It's that simple!
You can also subscribe to Indiepocalypse! There are three tiers that offer games.
$5 – Each month you get the newly commissioned game (and $5 discount on the full zine)
$15 – You get that month's full issue
$25 – You get that month's full issue and a physical copy of the zine
This Very Website
EVENTUALLY!!